The first group of in-game character models I designed, modeled, textured, and animated for SpyParty.
Here's a shot of all of my in-game models posed together. We tried to make our group of characters as diverse as possible.
This video is a trailer I made for the launch of SpyParty using all in-game footage.
Here is a collection of in-game talking animations. Since the game is composed up of a group of people interacting at a cocktail party, one of my biggest challenges was to create a suite of interesting and expressive conversation animations to bring the guests to life.
Here is a video that takes you through all of the different environments I designed, modeled, lit, and textured for SpyParty.
A model rotation of the Duke.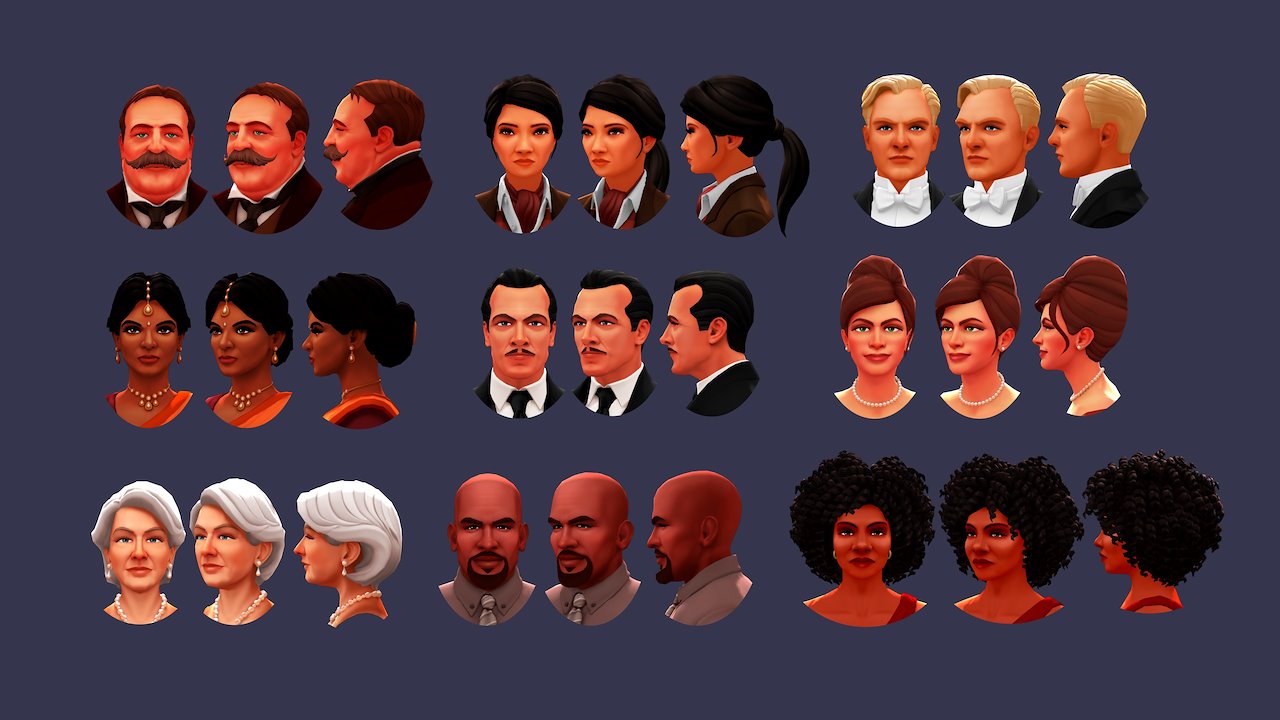 A collection of "headshots" from Spyparty.
A collection of in-game animation from SpyParty.